Friends and Lovers,
It breaks our hearts to announce the end of an era. For the last 10 years we've had a lot of ups and downs and the time has finally come for a formal announcement of what many of you already assumed – EDM is dead. What, you thought we were breaking up? No! Instead, we are putting an entire genre of music to bed forever. How? Easy, we're finally releasing an EDM album…that we made three years ago.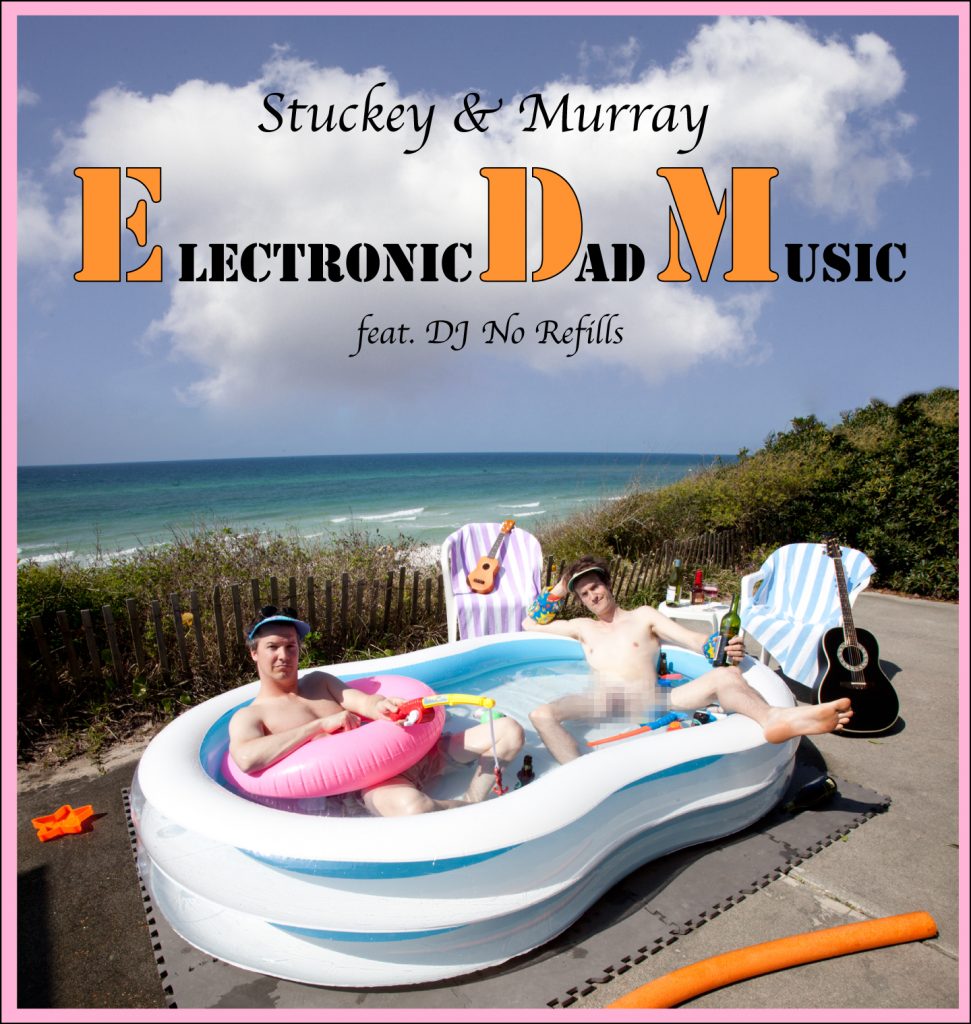 This is true…and we're calling it Electronic Dad Music.
In the winter of 2014 we hired an actual DJ/producer to help us record a four song EDM (Electronic Dance Music) EP. We've been sitting on the tracks waiting desperately for this day.
Now it's official, we are declaring May 26th, 2017 the day that EDM died. Feel free to tweet this. EDM is dead. With the release of Electronic Dad Music, Stuckey & Murray have single handedly brought a genre of music to a close. 
If you are looking for a copy of Stuckey & Murray – Electronic Dad Music, it's easy to find starting 5/26/17. We are giving the last four songs of EDM away on Spotify and the Internets. There's no way that you, or anyone we know would pay for them. To be honest, we could give a shit. And more good news – if you missed our last album, you can pick up 50 copies of it on eBay for just 25 cents. We dare you!
Want to hear a new song right now? We have a new music video for one of the tracks. Check out "About to Get Real". If LARPing (Live Action RolePlay) is your thing, this song can also be your thing. If you make fun of people who LARP, you might like it as well. Then again, we kind of rap on this one so you might hate it. Our good friend, David J. Etzold (AKA Big Dave), edited the hell out of it.